Camera blues (and yellows)
I bought a new digital camera, a Kodak DX3500. Overall, it has solid usability: other cameras have annoyed and irritated me far more.
One thing drives me crazy, though. When you're scrolling through the pictures and pull up the delete function, sometimes, but not always, it jumps to the first picture, not the picture you're on. If you're going too fast, you end up deleting the wrong picture. No way of getting back.
Nice features:
The preview mode is accurate, and avoids any parallax issues for close-up shots. It operates at 20 frames a second and is a nice looking screen. Does tend to nail the batteries though.
You can turn the flash off.
The focus and exposure are both automatic. No waiting for the focus to snap into place like with other cameras, which I hate.
The menus make sense: have clear language.
Annoyances:
The focus and exposure are both automatic. Since it's fixed focus, I don't see that changing, but I would like more control over the exposure.
The aforementioned jumping around when you're trying to delete things.
The digital zoom quality is only good enough for web resolution, and then not for bigger images or tight crops.
You cannot leave the self-timer as the default. I had one picture of my hand reaching for the camera.

I was bored with the available lighting, so I used my Revo sunglasses as a filter, which worked pretty well, as Revo likes to brag about their optical quality lenses. (It's a Flash page). [Update 03/25/2004 - Link removed, but you can still go to Luxxotica, click on Brands, then Revo and be treated to a big Flash movie. In Italian, even though the page I was on clearly was in English. ]
(The indivdual entry contains more pictures).
OK, here's a few pictures. I don't plan to use a huge number of pictures, but I do plan to get relevant pictures, if I can take them of usability-related things without getting thrown out (sounds like a future entry). Click on any of the pictures for a bigger view.
The side of my apartment building, lit dust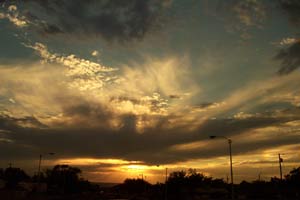 Filtered by Revo.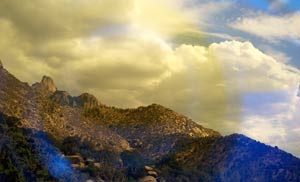 This shot was done with the Revos backwards.
Posted by Chad Lundgren on Wednesday, September 4, 2002 (Link)
Most Popular
General
Other Web Logs
Categories
Archives
Unless otherwise expressly stated, all work on this site including photos, poems, and web logs entries are licensed under a
Creative Commons License
.