Wedding Fabric
I've been pretty busy with wedding planning [Link removed 12/21/2004] lately, hence the low frequencies of updates to this site. I have taken some pictures however.
This was inspired when I wandered by Karen's sewing machine, which she had inadvertently left on late at night.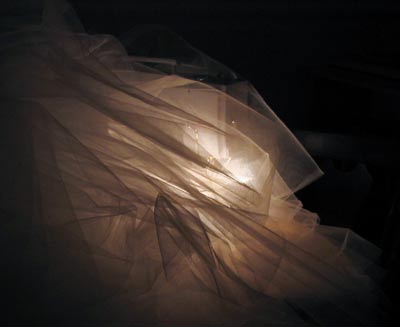 This next one is a closeup of a fabric detail.


And here's Karen's favorite.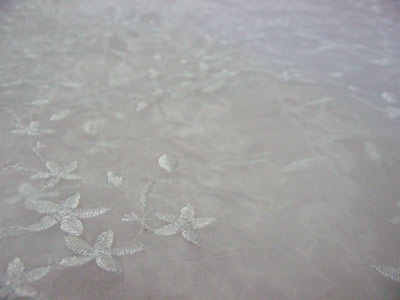 Posted by Chad Lundgren on Sunday, February 29, 2004 (Link)
Most Popular
General
Other Web Logs
Categories
Archives
Unless otherwise expressly stated, all work on this site including photos, poems, and web logs entries are licensed under a
Creative Commons License
.