Chad Gets a New Camera
I haven't posted many photos in the last month or three. The reason? My old Kodak digital camera gave up the ghost.
I researched and researched, and I bought a Canon Powershot A60. I've been using it for about three weeks.
The executive summary? An amazing amount of performance for a camera in this price range ($210-$250 as of October 2003). It can do a continuous drive mode which lets you hold the shutter down and take 3 or 4 pictures in a row like a fashion photographer (saying something cheesy like "Make love to the camera, baby" is optional.)
The pictures are crisp: many are usable at 100% size. It also has a 3X optical zoom and manual settings like a F-stops, shutter speeds ranging from 1/2000 up to 15 seconds, and exposure compensation, that let you capture what the vast majority of digital cameras costing this much simply couldn't.
The only real miss is the software. The picture transfer software uses TWAIN to bring pictures into Photoshop. Excuse me? Like I have time to do that for 100 images? Even worse, the install program crashed twice on my fully patched Windows 2000 computer; and afterward the ZoomBrowser thumbnail program crashed every time I tried to run it.
I eventually installed a newer version from the Canon web site, but it ran slowly and didn't tell me anything the File Browser in Photoshop already couldn't. Fortunately, I had bought a Compact Flash reader and am happily using that to transfer pictures.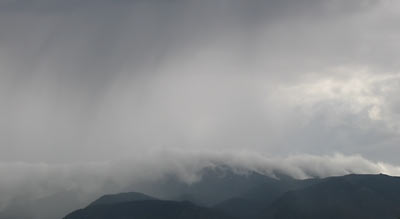 Click "See entry on its own, including comments" to see more pictures.

I took the one following this paragraph with a 15 second exposure and a camera being moved on a tripod. Guesses encouraged as to what I was actually photographing.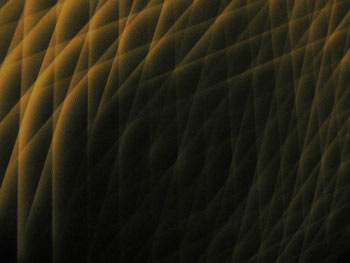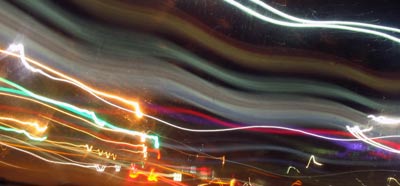 Posted by Chad Lundgren on Thursday, October 23, 2003 (Link)
Most Popular
General
Other Web Logs
Categories
Archives
Unless otherwise expressly stated, all work on this site including photos, poems, and web logs entries are licensed under a
Creative Commons License
.